Sometimes i felt that I'm a lucky person, the AGWPJA contest dateline felled on mid of Jan 2010. That period of time is the most busiest time for me. At first i thought i not taking part on this contest, because i only have 2 free contest credits for the contest and too late to purchase the contest credit. Someone reminded me on the last day of the contest dateline, and i was in outstation for wedding assignment. After the shoot, i rush back to Hotel, i just search whatever nice in my laptop and i using my iPhone 3G online to summit the 2 entries at last minutes.
2nd place in Creative Portrait Category, AGWPJA Q4 2009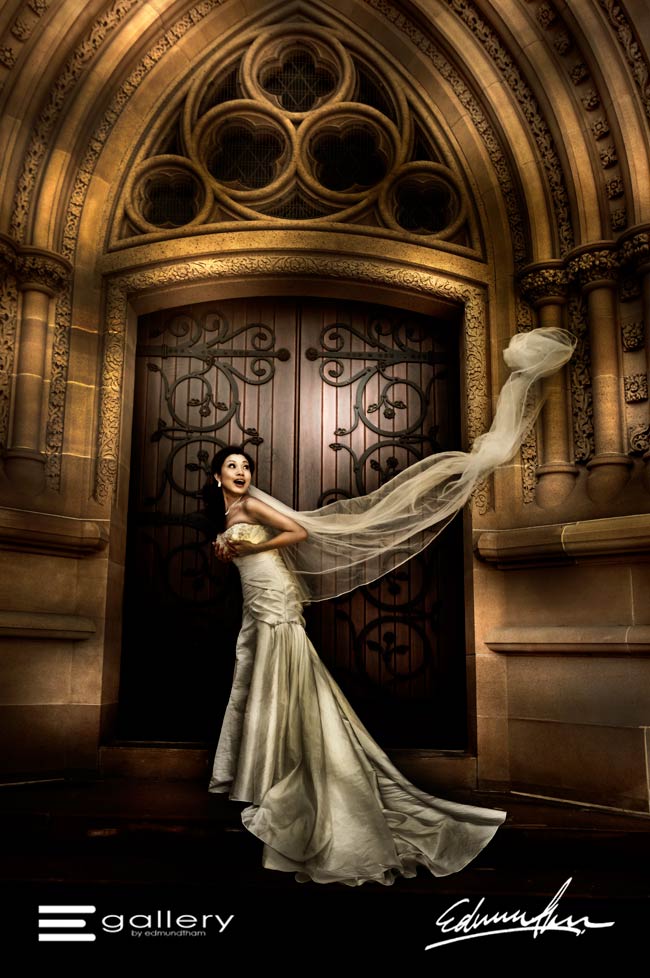 Judges Comment: Exceptionally creative and very well executed. Technically there is great detail in all the whites of the dress and in the deepest shadows and very good detail in the brides face.